TRAILS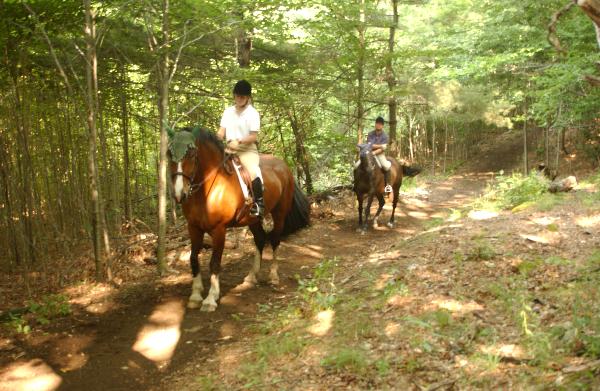 Using our unique brush cutting, shredding and trail building machine, Forest Savers constructs and maintains trails that are ideal for equestrians. Not only does Forest Savers efficiently cut and mulch brush, leaving no unsightly brush piles, but also we can lightly till the trail, removing small sharp stumps and smoothing the surface without damaging the roots of nearby trees.

A trail leading to a pond. The trail building machine removes the small sharp stumps and smooths the ground while causing little disturbance to the roots of trees along the trail.
Woodland before trail construction.

Forest Savers' trail building machine cuts and mulches brush and trees up to 4" in diameter.




Woodland after trail construction.

Tree trunks larger than 4" in diameter are removed or cut and stacked beside the trail.















A four to five meter wide, cross country ski trail designed by John Morton Outdoors
(web site http://www.mortontrails.com/ or email Bklister@aol.com)
being constructed by one of Forest Savers' early machines through heavy brush.
The final surface will be a smoothly tilled mixture of soil and shredded mulch.
You may click on either of the two photos above for larger images.
Forest Savers, machine has been substantially improved since this work was done.
| | |
| --- | --- |
| ¬¬† | |
Completed four to five meter wide, 1.5 kilometer long cross country ski trail designed by John Morton and constructed by Forest Savers' brush cutting and trail building machine.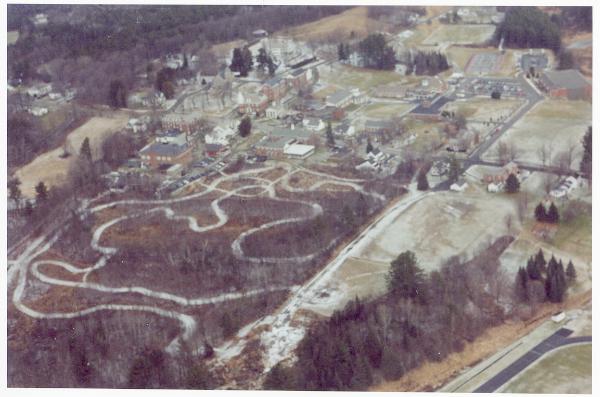 This aerial overview shows how the design of a cross country ski trail at Kimball Union Academy in Meridan, New Hampahire,¬¬†maximizes the trail length and the quality of the skiing terrain.

Clearing away rocks and debris
with Forest Savers's early trail building machine.



View from a portion of a trail constructed¬¬†

at Kimball Union Academy.



Special, all weather, high qualtity path & trail surface for
bicycles, pedestrians, wheelchairs and light vehicles.